The Briefing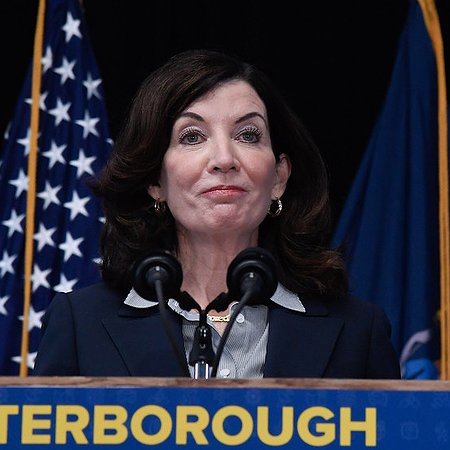 Governor Kathy Hochul launched a new unnecessary assault on bail reform in her State of the State remarks this week, calling for a regressive change to modest bail reform laws that would increase incarceration in New York.
Hochul's proposal will put more people in jail pretrial
Hochul is proposing to eliminate the "least restrictive means necessary" standard that judges use when setting bail on eligible offenses, putting people in jail pretrial when she herself stated that bail reform does not drive crime and one's freedom should not depend on one's wealth. By eliminating the requirement that judges only set bail when "necessary," Hochul is inviting judges to send people to jail when it is not necessary. Such a practice would violate the moral underpinning of the criminal justice system as well as the United States Constitution.
While Hochul claimed to have data indicating that this change will not increase the pretrial incarceration rate, not only did she not provide specifics, her claim defies common sense. When judges have even greater leeway to detain people pretrial, they do. The only reason to make this change is to allow judges to jail more people, the vast majority of whom will be young men of color. The practical result of her proposal would be more people in jail and more unrestrained discretion for judges, some of whom already openly violate the law.
Hochul's proposal is also unconstitutional. The United States Supreme Court, in United States v. Salerno, stated that for laws like New York's, "bail must be set set by a court at a sum designed to ensure [a person's appearance in court], and no more." Hochul's proposal flies in the face of the presumption of innocence, as well as the logic behind the state's modest bail reform laws: to ensure that the size of one's wallet does not have any bearing on one's freedom.
Bail reform is not connected to any increases in crime
Her proposed rollbacks opened the door for more disingenuous rhetoric about a proven policy that works and is politically viable. Her comments have contributed to a news cycle where opponents of modest reform are able to mislead and fearmonger about bail reform.
In Buffalo, Erie County District Attorney John Flynn – the only non-Hochul source quoted in the story – falsely claimed that bail reform contributes to unsolved murders in the city. Research draws no connection between bail reform and any increases in crime, and pre-trial arrests rates for alleged violent crimes are nearly identical before and after bail reform. Flynn also advocated for a "dangerousness" standard, which has never been law in New York and would create opaque and racist outcomes.
Investments in people, not incarceration, protect public safety
In her State of the State address, Hochul provided a host of proposals for critical investments in affordable housing, mental health care, and community-based violence intervention programs. Unnecessary tinkering with bail reform laws undermines the important solutions advocated by Hochul to address root causes of crime and instances of harm.