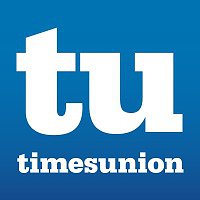 Times-Union: No, bail isn't about respect
"It is not the purpose of bail to serve as a symbol of our society's appreciation for the dangerous work that law enforcement professionals do. Our laws express that appreciation quite clearly already, providing stronger charges and longer sentences for crimes committed against them. But bail that for most people would amount to pretrial incarceration? That's not what our bail laws are meant to do."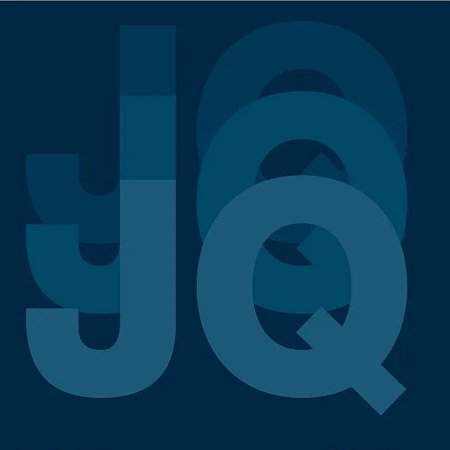 Justice Quarterly: Bail reform law in New York had negligible effect on increases in crime
"The study found that rates of murder, larceny, and motor vehicle theft rose after the bail reform, but the increase may have been due to the pandemic instead of bail reform. The authors controlled for the impact of the pandemic by constructing a comparison group of other states also affected by the pandemic but without bail reform in the same period. After comparing New York State with the comparison group, the study found that the rate of increase in crimes in New York State was insignificant."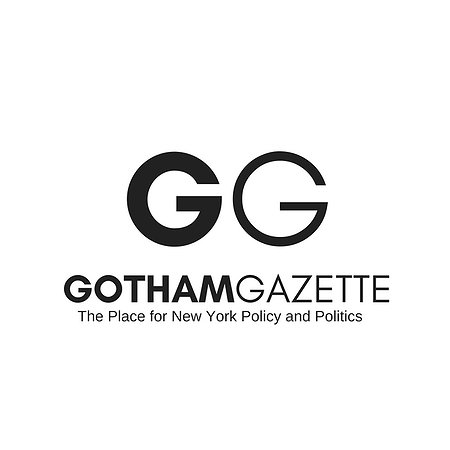 Gotham Gazette: New York Can't Put The Blindfold Back On
"Fulfilling the promise of a fairer criminal legal system requires firm commitment to the 2019 landmark law — not a retreat from it that will absolve prosecutors of their obligations and have devastating consequences for people awaiting trial. We urge state legislators to resist the governor's and prosecutors' attempt to weaken our discovery laws. Justice depends on it."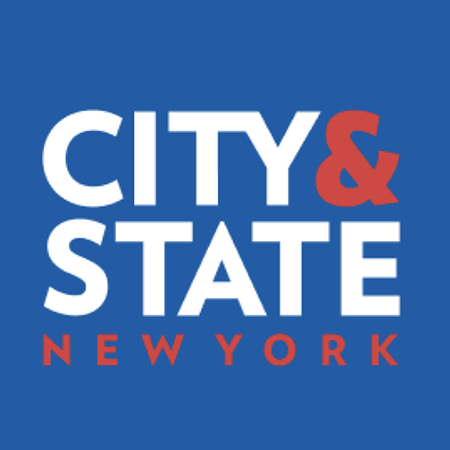 City & State: A (not so) brief guide to New York's bail reform evolution
"The idea that people should be released before trial and only locked up as punishment after they have been convicted of a crime is actually a fundamental aspect of the American justice system. Holding people in pretrial detention has traditionally been the exception, not the rule."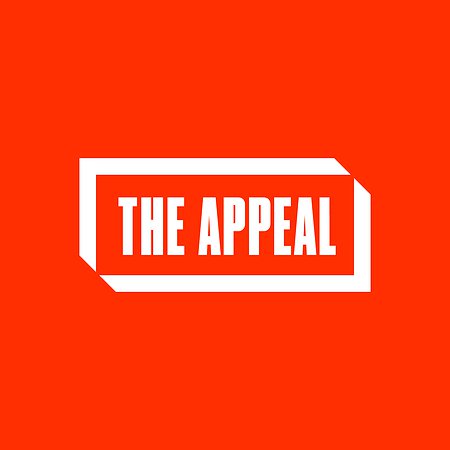 The Appeal: Kathy Hochul's 'Pro-Suffering' Campaign Against Bail Reform
"Governor Hochul and those who support her policies on policing and pretrial justice are now campaigning to ensure that more people suffer horrific deaths in jail before any determination of guilt, and that cops remain empowered to terrorize with impunity."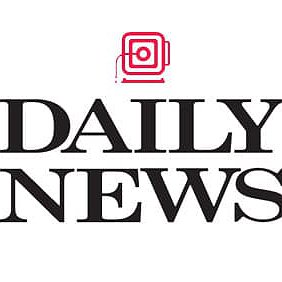 Human Rights Watch director: Don't undermine New York State's reform of bail
"If lawmakers are serious about reducing crime, they should continue their efforts to reduce pretrial jailing, end excessive sentencing, and make investments in communities that address needs. The safest communities have good schools, well paid jobs, stable housing, access to quality health care, including mental health care, drug treatment, and more. This is where policymakers should be directing their focus."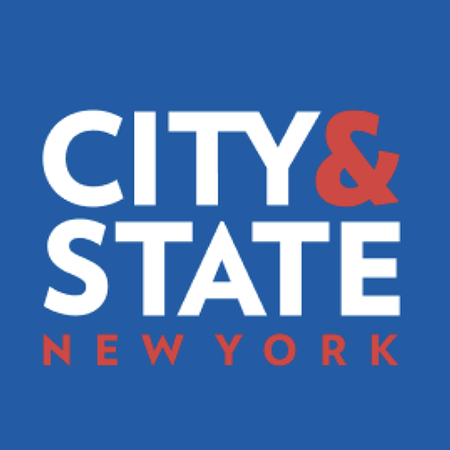 City & State New York: More people will die at Rikers if Hochul rolls back bail reform
"We live in communities across the city and, like our neighbors, we have the right to be safe in our own homes, on the sidewalk, in subway stations – everywhere. New York's jails deprived our loved ones of this right to safety – and make us all less safe. They bring about trauma and despair, not growth and healing. We've seen it firsthand. "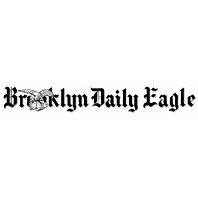 Brooklyn Eagle: Advocates: 'We cannot follow Gov. Hochul down the path of mass jailing, mass inequality'
"The coalitions are collectively fighting for a safer, healthier, and more just New York, urging lawmakers to make significant investments and policy changes to enhance community safety rather than reinforcing a system that perpetuates poverty, inequality, and despair, which contribute to violence and insecurity."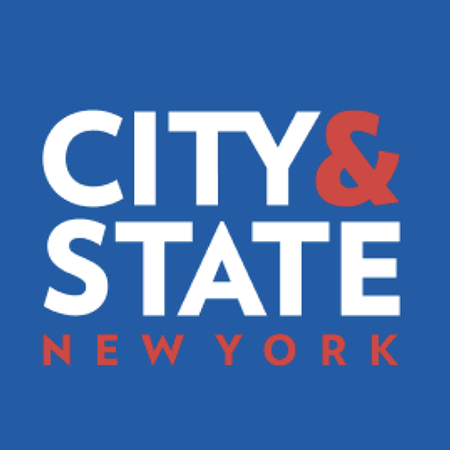 City & State New York: Safety means investments, not oppression
"A politicized focus on bail reform distracts from real solutions for community safety. New York must take an evidence-based approach to address the root causes of crime by investing in safe and affordable housing, mental health services, employment opportunities, and a robust and inclusive safety net."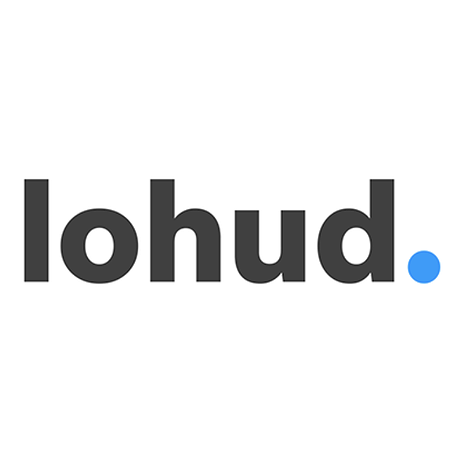 LoHud: Rolling back bail reform won't solve NY's problems with crime. Here's why
"Despite its proven benefits, bail reform continues to be relentlessly attacked. Hochul first gave in to political attacks by successfully rolling back the law last year, and now she's pushing for changes that could make things even worse than they were before the 2019 law was passed."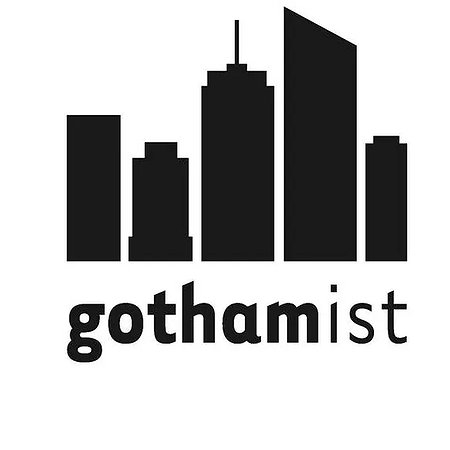 Gothamist: Study shows those released under NY's bail reform laws are less likely to get rearrested
"The study showed that the 2020 bail reform laws eliminating judges' ability to impose bail for low-level crimes actually reduced the likelihood that someone would get arrested again."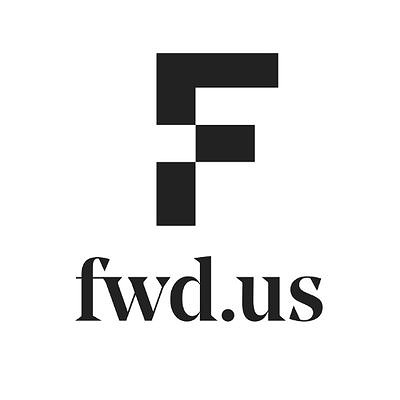 FWD.us: Justice, Safety, and Prosperity: New York's Bail Reform Success Story
"Not only have the 2019 bail reforms not driven any uptick in crime or failures to appear for court, the reforms also made an extraordinary and positive impact on the lives of the poor and working class New Yorkers who have historically been most harmed by cash bail and pretrial detention."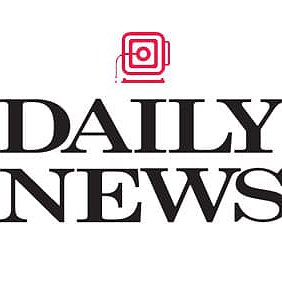 NY Daily News: Albany must keep bail reform in place
"Make no mistake, Hochul's proposed amendment — removing the requirement that courts consider the least restrictive means for ensuring the accused's presence — is a solution in search of a problem."
NY Daily News: Misleading news media reports blamed for backlash against New York bail reforms
"During the nine-month period between the passage and implementation of the law, public support dropped by 18 points in some polls. Over the same period, FWD.us says, it counted 204 media reports linking crime to bail."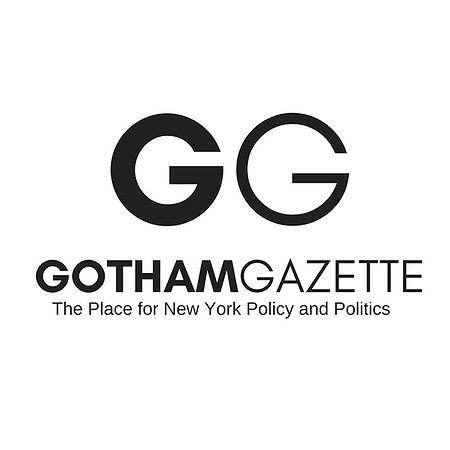 Gotham Gazette: Don't believe the hype; bail reform is good policy and good politics
"Politics is a tough business. But one thing remains true: voters will support you for doing the right thing, no matter how much money is spent to convince them not to. New Yorkers have asked for solutions on public safety, not scare tactics. They're ready to address what's really driving crime. Ignoring the data gets us nowhere."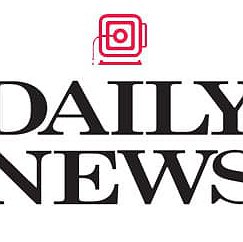 New York Daily News: To fight crime, be economically progressive
"Evidence shows that locking more and more people up and other punitive criminal justice policies are costly, ineffective and racist...Workforce and economic policies, including initiatives aimed at low-income workers still dislocated by the pandemic, strengthening the social safety net, and increasing affordable housing are what really makes a candidate tough on crime."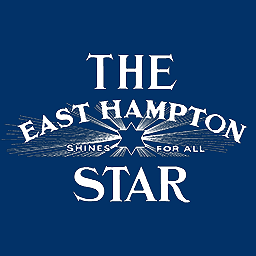 East Hampton Star: The truth about bail reform
"The claim that bail reform in New York State has led to an increase in violence is not supported by facts. This centerpiece of Representative Lee Zeldin's campaign for governor, as well as that of many down-ticket candidates, has been widely rejected as false, but you would not know that from the barrage of advertisements making the link, when all the evidence is to the contrary. This may not matter to the intended audience, for whom the message is meant to amplify fear and motivate their vote."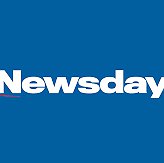 Newsday: Bail reform takeaways from new stats: Little increase in rearrests, court truancy
"Two years into New York's bail reform law, a new state report shows that criminal suspects are being rearrested at roughly the same rate as they were before the overhaul of the bail law was enacted. It also indicates that judges, who can't assess bail as frequently as before, are increasingly deploying non-monetary supervision tools such as ankle bracelets to monitor suspects. And it shows that the bail reform law hasn't sparked a rash of no-shows at required court appearances, as some had feared."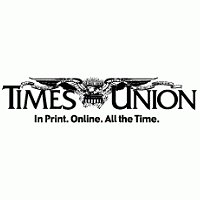 Times-Union: One more time —the problem isn't bail reform
"It's downright insulting how gullible some politicians seem to think New Yorkers are. Case in point: blaming bail reform for crimes that have nothing to do with it"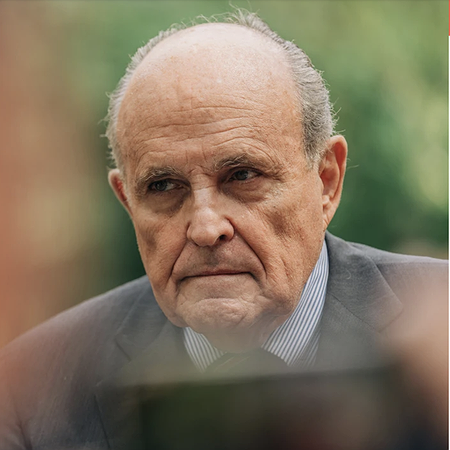 NBC Think: What the alleged attack on Giuliani reveals about his policing legacy
"Giuliani has repeatedly attacked New York's modest bail reform laws...Although data has consistently shown no decrease in public safety due to bail reform, Adams continues to scapegoat the law, exploiting legitimate safety concerns and distracting from true solutions to violence."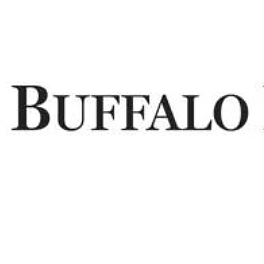 Another Voice: Bail reform rollbacks are an attack on communities of color
"Our leaders should be demanding more pretrial freedom, not less. Increasing pretrial incarceration does not advance public safety and won't help strengthen our communities."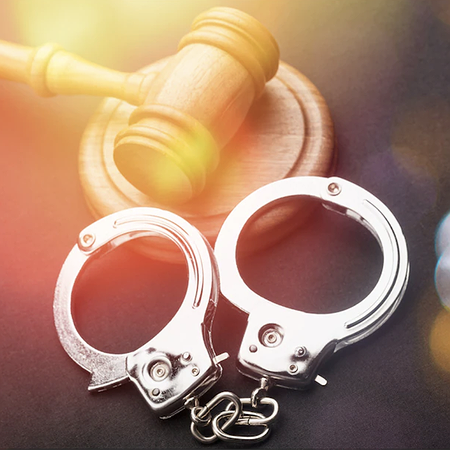 Washington Post: Bail reform did not spike crime
"Rising gun violence over the past two years makes bail reform and other common-sense measures an easy target. However, when we blame the wrong cause, we miss the opportunity to identify the right solutions."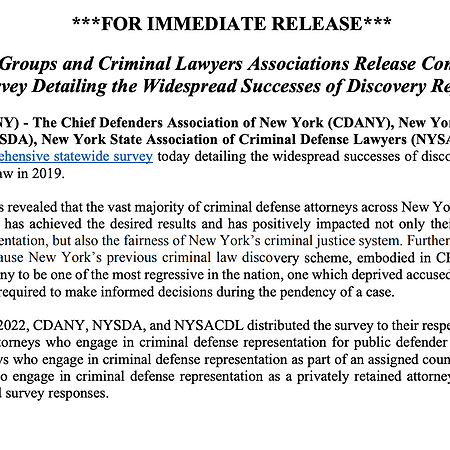 Legal Aid Society: Statewide Survey Shows Success of Discovery Reform
"The survey results revealed that the vast majority of criminal defense attorneys across New York State believe that discovery reform has achieved the desired results and has positively impacted not only their ability to provide competent representation, but also the fairness of New York's criminal justice system."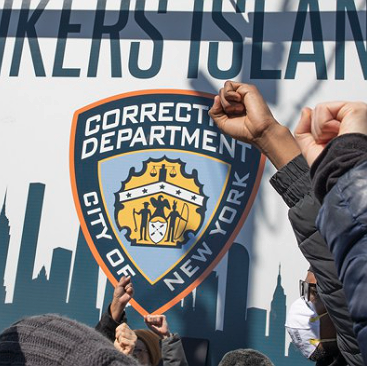 City and State: Why bail reform is worth defending from politicization
"In over 40 years in criminal justice, I've often witnessed elected officials seek to aggrandize themselves during times of heightened fear. That is how the current era of mass incarceration was born."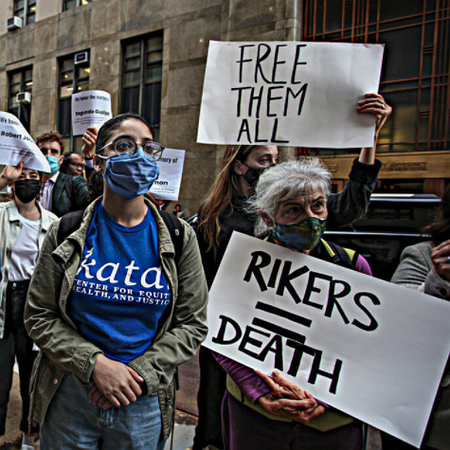 AMNY: Families of those deceased in city jails urge Governor to halt bail policy changes: letter
"'Melania Brown, Akeem Browder, and many more who have been bound together through the pain of losing a loved one behind bars have dedicated their lives to preventing other families from experiencing that same grief. However, these brothers and sisters, mothers and fathers, sons and daughters turned activists now believe there will be a lot more grief spread if the Governor continues her present course."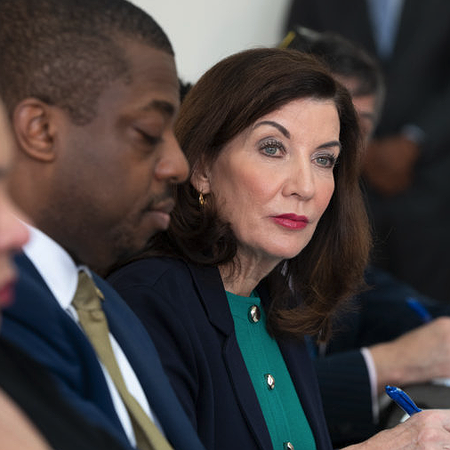 City Limits: Gov. Hochul's Bail Plan Will Upend Years of Reform While Failing to Address Safety
"With just days remaining before New York State's budget deadline, Hochul's last minute plan—which was dropped on the same day of another tragic death at Rikers Island—would roll back bail reform and expand pretrial detention rates statewide, while doing nothing to advance true safety."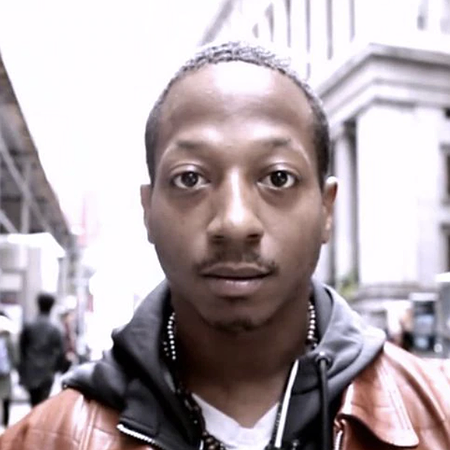 NY Daily News: The governor's plan will create more Kalief Browders
"The death of my brother Kalief Browder sparked an international outcry — not just because of the terrible injustices he faced, but because he defied the odds, refused to plead guilty to a crime he did not commit, and demanded fairness. In honor of his fight, I have been demanding fairness, too, through the Kalief Browder Foundation. Now is a moment we must all rise up to stop a new plan by Gov. Hochul that could lead to countless more tragedies like the one my family suffered."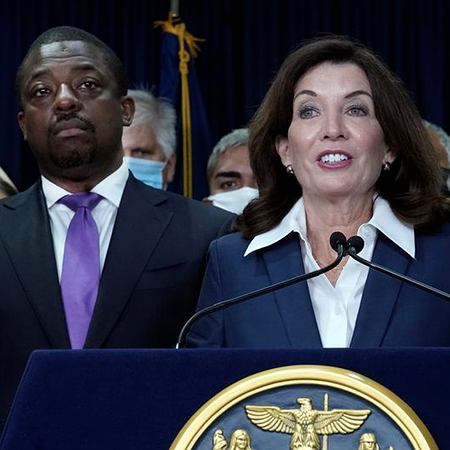 NY Daily News: Bail reform isn't driving NYC's crime increase
"Some pundits and policymakers are still blaming New York's bail reform legislation for recent rises in violent crime. But what we know so far does not support this claim. Indeed, new data suggests that our state's enactment of bail reform did not drive the increases in violent crime. Rather than rehashing the bail reform debate, it's time for Albany to look for effective, community-led solutions to violent crime."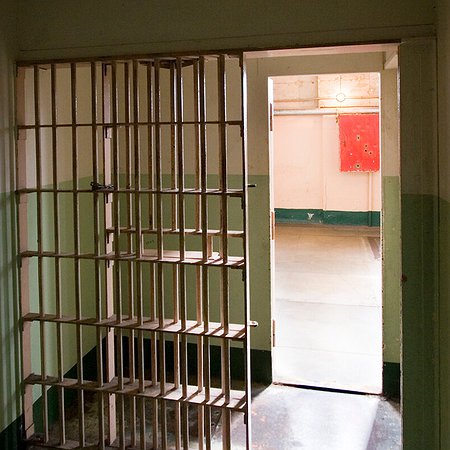 Brennan Center: The Facts on Bail Reform and Crime Rates
"There is no clear connection between recent crime increases and the bail reform law enacted in 2019, and the data does not currently support further revisions to the legislation."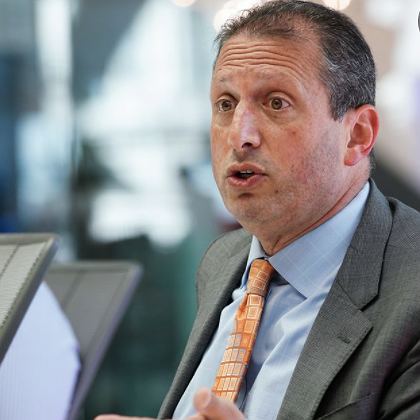 NY Daily News: There is 'no evidence' bail reform rollback would cut crime: NYC Comptroller Brad Lander
"'The data is clear that bail reform is not a contributor to the increase in crime,' Lander told the Daily News. 'I think it's important to base our policy on facts rather than fear. So whatever people's position is, I hope they will just take a look at the data.'"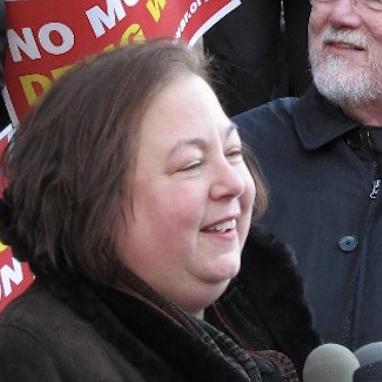 Gothamist: Spike in violence unrelated to NY bail reforms, Sen. Krueger says
"'The data continues to reflect that the changes we made in bail are not correlated to the growth in gun violence or physical violence towards others on the streets,' [Sen. Kreuger] said Friday."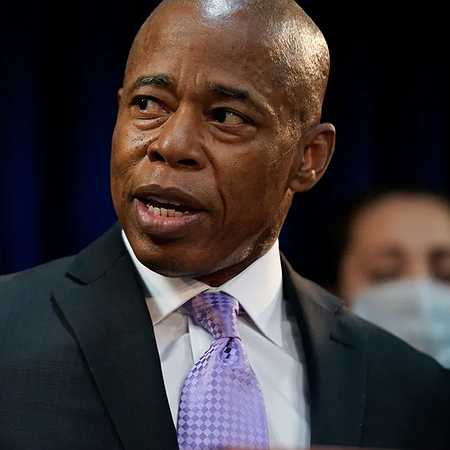 NY Daily News: When police lies fuel racist fearmongering
"Video fully discredited the police account. But the case and fearmongering coverage had already been used to denigrate the young person, undermine any presumption of his innocence, and mislead the public to believing that modest pre-trial reforms in New York were to blame."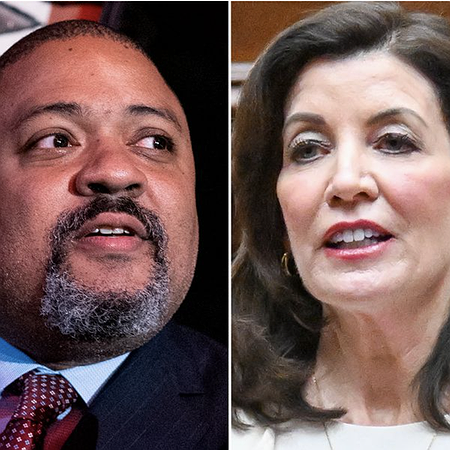 NY Daily News: The real prosecution crisis in New York: It's not what you may think
"But the real crisis in prosecutions, both in New York and elsewhere in the United States, is not leniency, but punitiveness, along with an ironclad interest in protecting the office above all else and, relatedly, in preserving relationships with police and the powerful at the expense of justice and everyday constituents."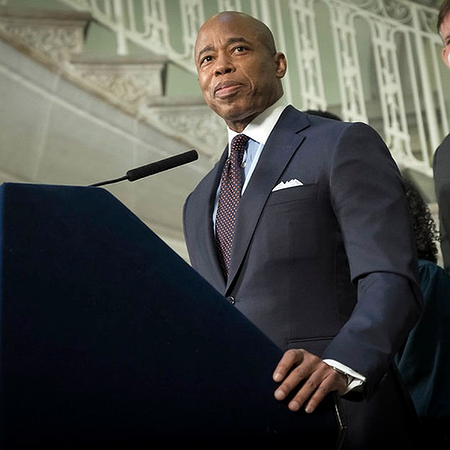 NY Daily News: We must follow facts, not fear: Bail reform not the reason for rise in some crimes in NYC
"I do want to make clear that bail reform is unequivocally not to blame. Attacking this modest, and so-far successful, policy is not only a distraction, but does a disservice to our commitment to true public safety."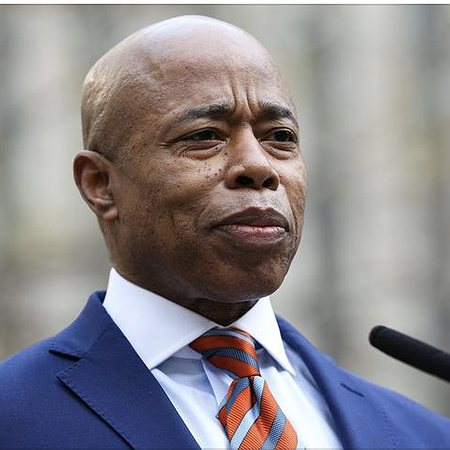 NY Daily News: Why the dangerousness standard is racist
"Mayor Adams' new blueprint to end gun violence, including his calls for bail and discovery reform rollbacks specifically, won't achieve that goal. Instead, it will reinvigorate a system of mass incarceration of Black and Brown New Yorkers by rolling back reforms that have helped to equalize the administration of justice in New York City."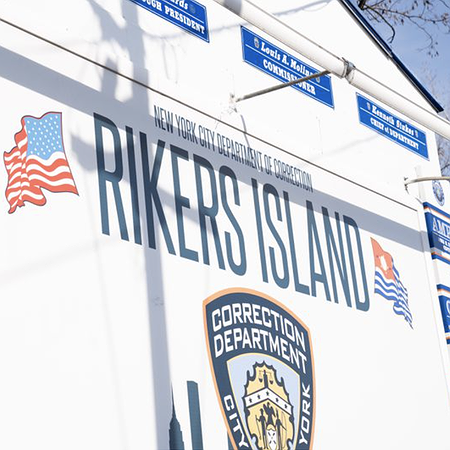 NY Daily News: The very real danger of using 'dangerousness'
"Despite an ongoing humanitarian crisis at Rikers Island that shows no signs of abating, the mayor is advocating for an increase in pretrial detention through the addition to our bail laws of the long-disfavored element of dangerousness. This stems from the same manipulative fearmongering that has clawed at bail reform efforts every step of the way. Most importantly, it will not increase public safety."
Readers sound off on Manhattan offices, bail reform pushback and sanctioning Russia
"The dangerousness standard is guesswork. No human being or algorithmic tool can accurately predict future behavior. What the author and proponents casually ignore is the well-documented and data-proven reality that this standard is inherently biased and therefore inaccurate."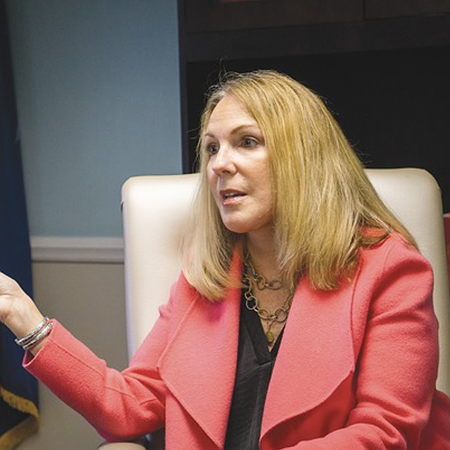 Rochester City: State data undercuts the bail reform backlash
"The uptick in crime locally and across the state mirrored spikes in much of the rest of the country...Nevertheless, some law enforcement officials have pegged the increase in violent crime in New York on bail reform. "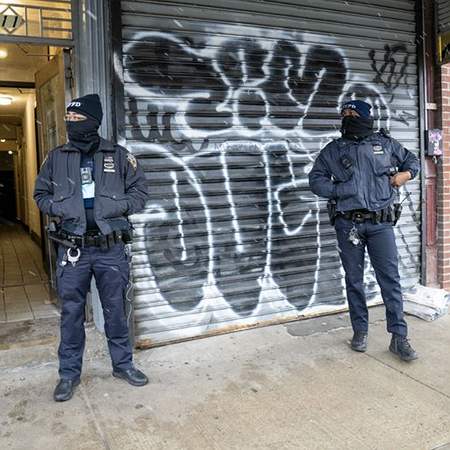 NY Daily News: Bail reform not the reason why Christina Yuna Lee's accused killer was walking free
"A Daily News review of Nash's record shows neither bail reform laws nor Manhattan District Attorney Alvin Bragg's progressive prosecution policies factored into his freedom at the time of the nightmarish stabbing."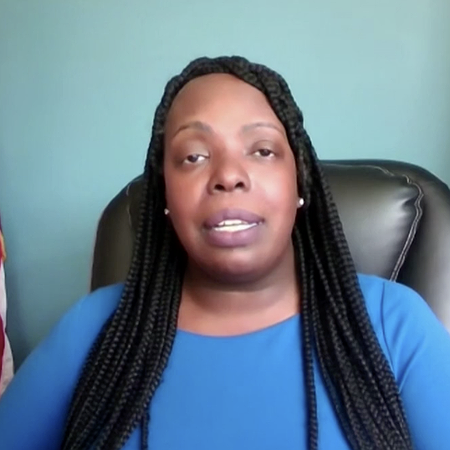 Latrice Walker: Jail diversion funding — not bail reform change — is what NYC needs
"Quite frankly, bail reform focuses in on some misdemeanors and non-violent felonies, and so when it comes to circumstances with respect to guns, judges still have the ability to set bail in those instances," she said.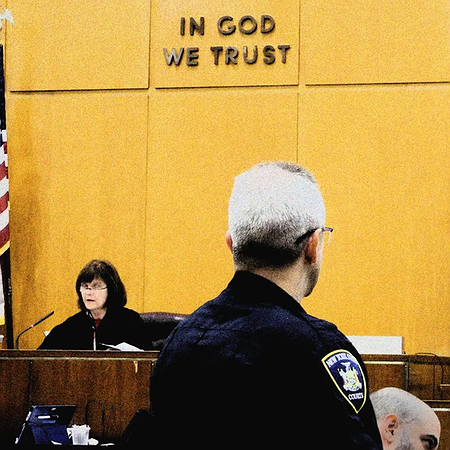 Errol Louis in NY Mag: Judges Can Be Dangerous Too
"Opponents of bail reform — including Mayor Eric Adams — keep insisting, despite abundant evidence to the contrary, that battling violent crime requires giving judges the power to size up defendants at arraignment and decide on the spot who should be considered "dangerous" and tossed in jail before trial."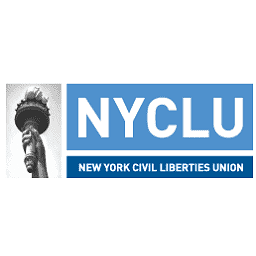 NY Civil Liberties Union: WHY WE CAN'T GO BACKWARDS ON BAIL REFORM
"Prosecutors, police departments and others are determined to drag our state even further backwards than we were before. New Yorkers should not be fooled by this cynical attempt."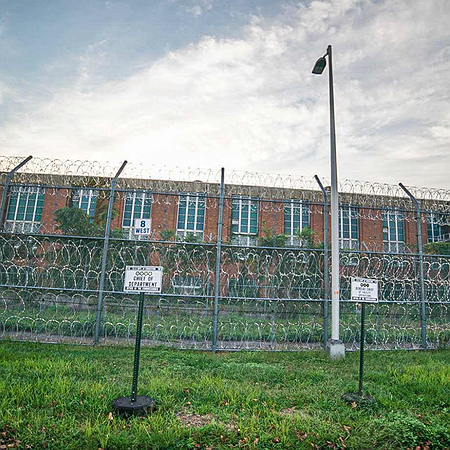 AM NY: Follow the facts – bail reform is working
"Contrary to what law enforcement officials and certain elected officials are saying, these reforms are keeping New Yorkers safe and out of dangerous jails. Just look at the data."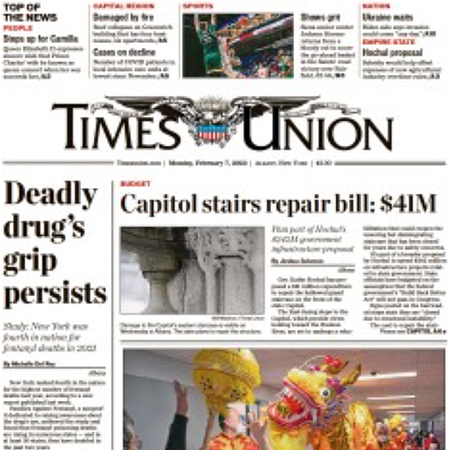 Times Union: Bail reform isn't the problem; policing needs an overhaul
"There is no evidence that bail reform is contributing to violent acts. There is, however, hope that reforming police will decrease violent crime. Only about 20 percent of criminal files are solved by police."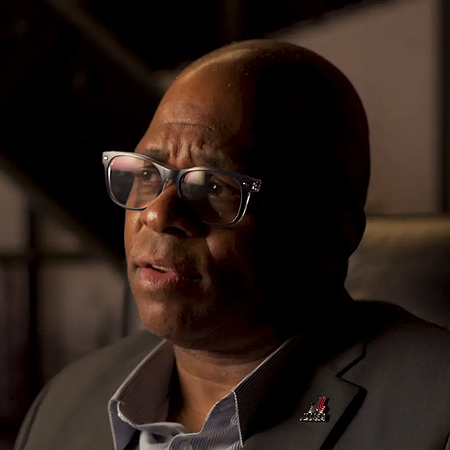 NY Daily News: Attacks on Bail Reform are a Dangerous Distraction
"Instead of focusing on evidence-based programs and repairing our frayed social safety net, some New York politicians have engaged in fearmongering, misinformation and outright lies about bail reform."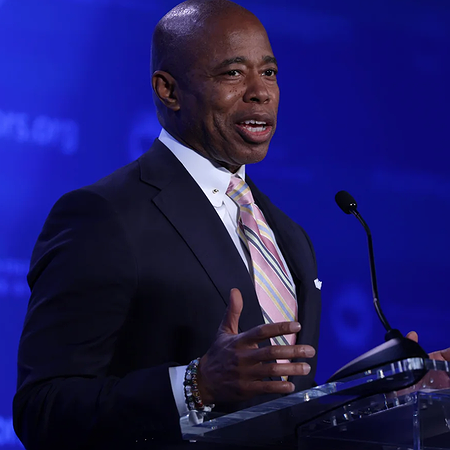 Slate: Eric Adams' "Blueprint To End Gun Violence" Is a Trojan Horse
"Instead of a blueprint he offers a series of attacks, disguised as proposed amendments, on bail, discovery, and juvenile justice reforms enacted recently in the city."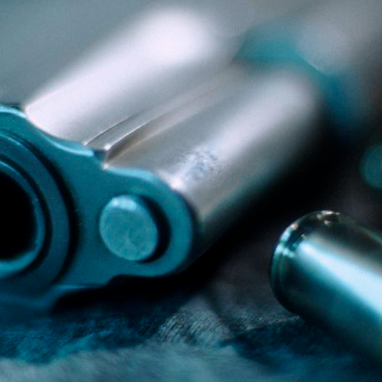 Times Union Editorial Board: Wrong Again, on Bail
"Talk about hijacking a tragedy for political gain: Two New York City police officers are shot, and the conversation quickly turns to the entirely irrelevant topic of bail reform."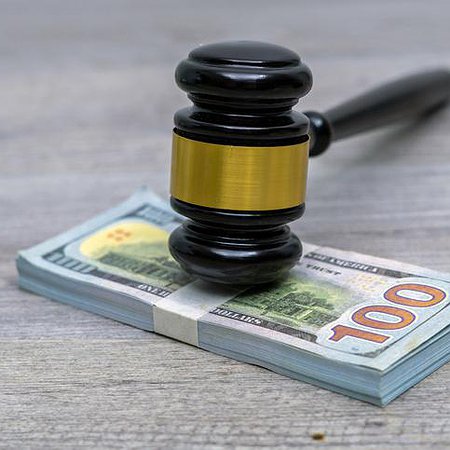 Times Union Editorial Board: Editorial: Get facts before revising bail reforms
"From the start of the debate over criminal justice reform in New York, some people were simply against any substantive change. And with little more evidence than they had two years ago, they continue to oppose it."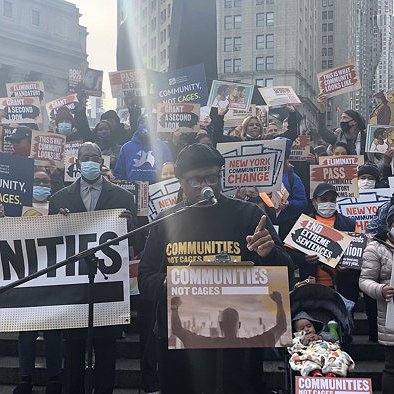 Confusion continues around bail reform data: Understanding how 'qualifying offenses' play a role
"Data shows that a small percentage of people who qualify for a bailable offense commit a second crime."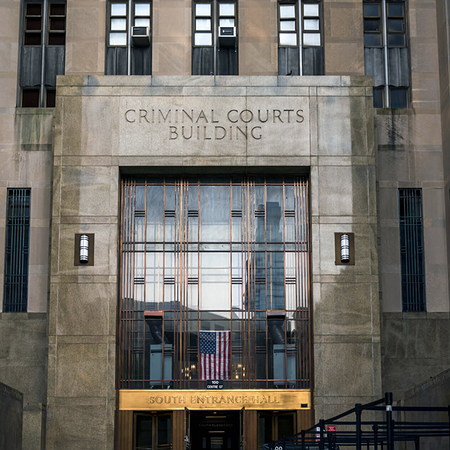 Bail reform success story
"The Times Union's coverage of new data on New York's bail reforms continues a multi-year trend of media stories credulously parroting police union talking points. But while the story emphasizes a relatively small percentage of re-arrests for alleged violent crime, the numbers themselves reveal a bail reform success story."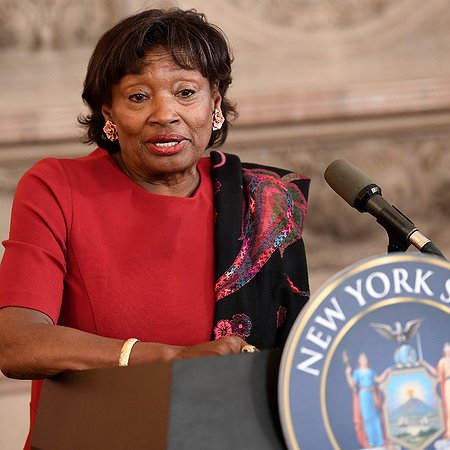 Stewart-Cousins defends bail changes at event on gun violence
"State Senate Majority Leader Andrea Stewart-Cousins defended the state's bail changes during an event on gun violence this week with Gov. Kathy Hochul."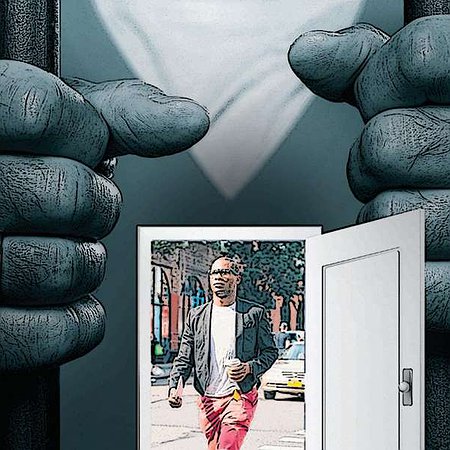 Reject calls to revoke bail reform
"During the current state legislative session, several prosecutors and law enforcement officials will pressure senators and Assembly members to roll back bail reform measures passed in 2019. Those changes in law were intended to root out systemic flaws that contributed to racial disparities among those incarcerated prior to trial."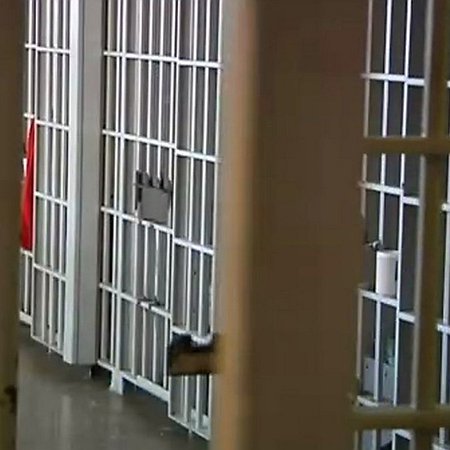 Chairs of Assembly Health Committee: "Prisons Are "A Pot of Bubbling Contagion"
"In light of the spread of COVID-19, a coalition of civil rights leaders and medical professionals are urging lawmakers in Albany to do two things: reject any rollbacks to bail reform and decrease the prison population around the state immediately."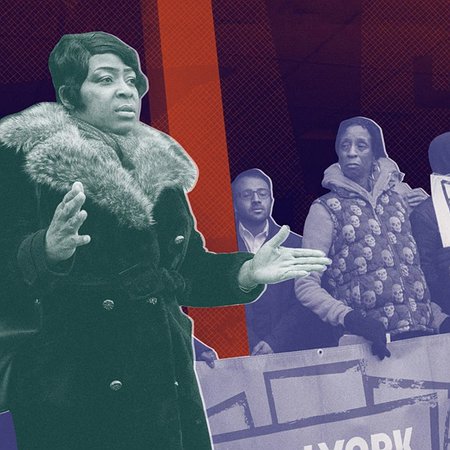 Bail reform fearmongering shouldn't turn NY's Jewish communities again their allies.
Jewish communities have a wide range of options to stop antisemitic violence without relying on a criminal legal system that harms communities of color.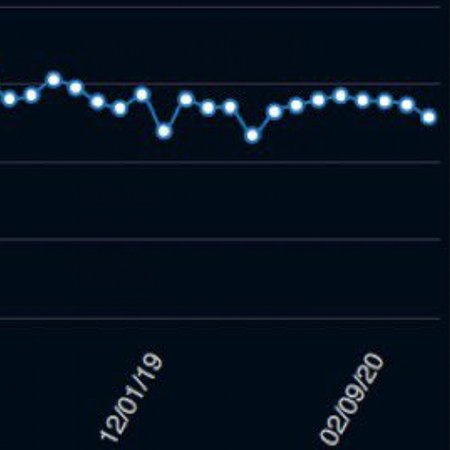 NYC's public defenders claim NYPD may be faking spike in crime
A decrease in the number of criminal cases city prosecutors are pursuing suggests that the crime spike recently reported by the NYPD could be a ruse to incite fear over criminal justice reforms.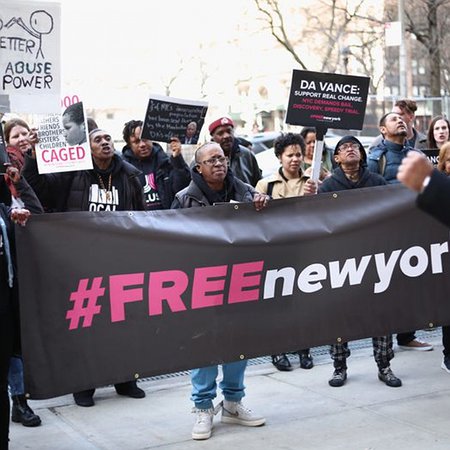 Report: Bail reform rollback would harm black New Yorkers
Black New Yorkers would be hurt most if the Legislature rolls back the state's bail reform laws, a new study says.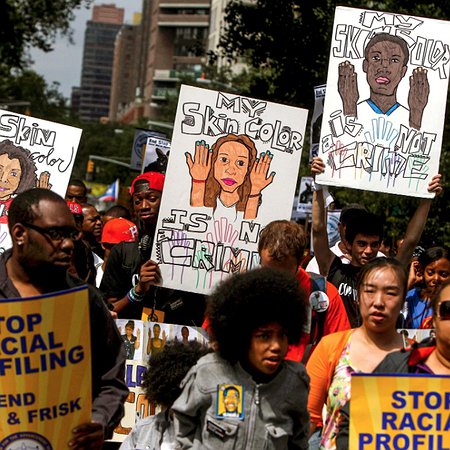 Give the New Bail Reform Law Time to Work
"The campaign against the bail reforms seems less about public safety than power, designed to make clear that law enforcement remains an untouchable political force in New York politics."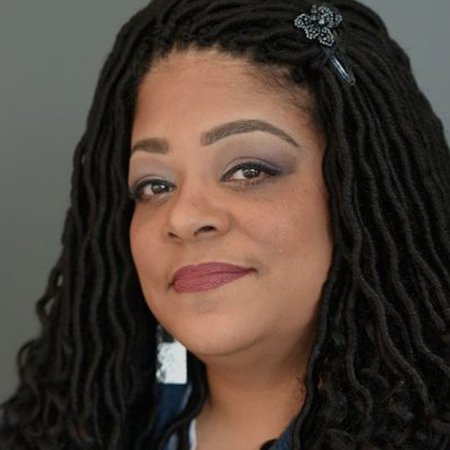 Bail reform equalizes treatment of rich and poor
"The GOP uses lies and exaggeration to prey openly on public fear and appeal to prejudicial notions about who should and should not go to jail."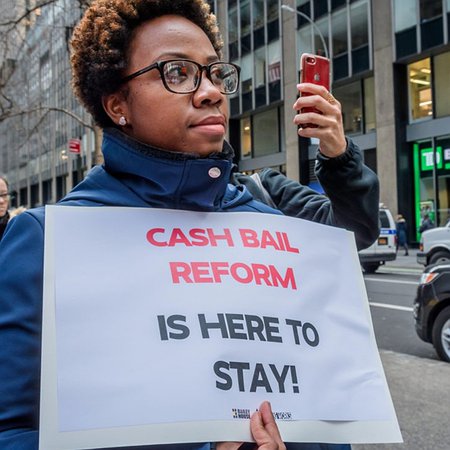 Bail Reform is about Safety and Well-Being
"Bail reform is a necessary, modest, and long overdue recognition of the harm perpetrated against tens of thousands of people jailed pretrial."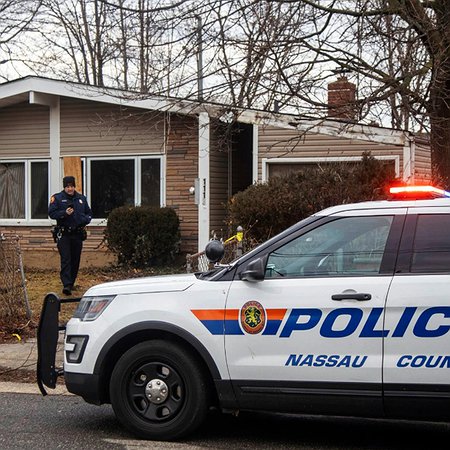 Police Chief Made Fiery Claim Over MS-13 Murder. Records Dispute It.
"The police commissioner identified NY's new criminal justice policies as one of the causes. Court records show they had nothing to do with it."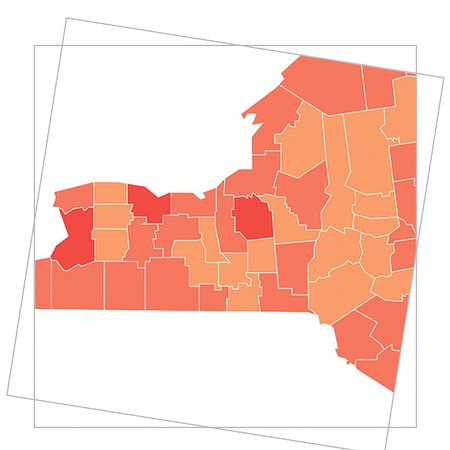 Don't Let Fearmongering Drive Bail Policy
"The NYPD Commissioner has asserted "we're seeing significant spikes in crime." But his selective use of shortrun statistics doesn't support this statement."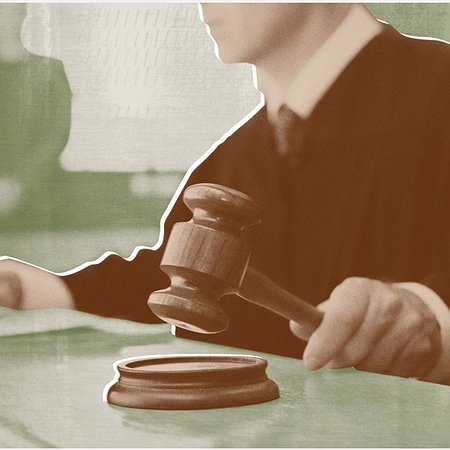 Despite dire-sounding headlines, bail reforms are having a positive impact on the people they are meant to help
"90% of all arrests across the state are for misdemeanors and nonviolent felonies. These are the people who are actually being impacted by bail reform."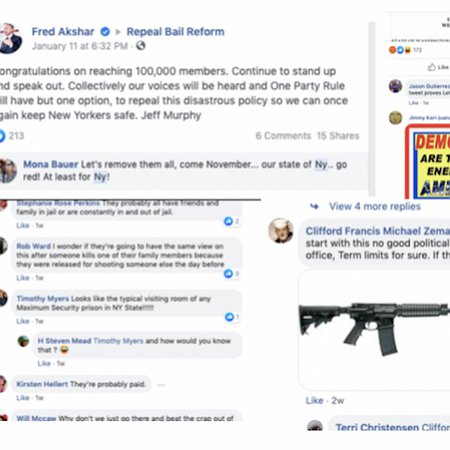 Political extremists have found a home on this GOP-backed Facebook group
"Exposing an undercurrent of racism, Trumpian fear-mongering, anti-immigrant, and anti-woman rhetoric in the bail rollback movement."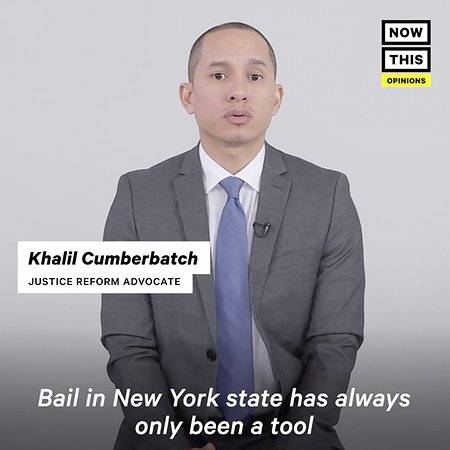 Ending Cash Bail Reduces Crime and Ensures Justice
"Bail had allowed people to be locked up for months or years without ever being convicted of a crime."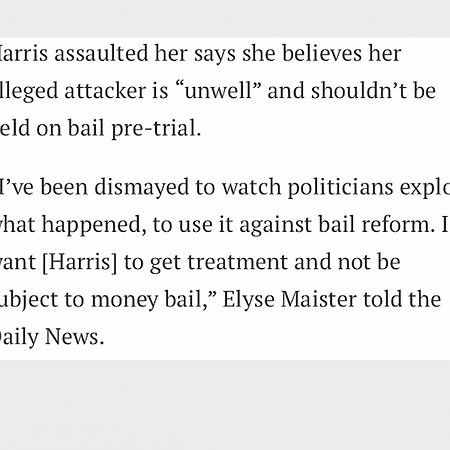 Jewish Woman Who Says Tiffany Harris Assault her Says Attacker Needs Help, Not Bail
"I've been dismayed to watch politicians exploit what happened against bail reform. I want her to get treatment. Not money bail."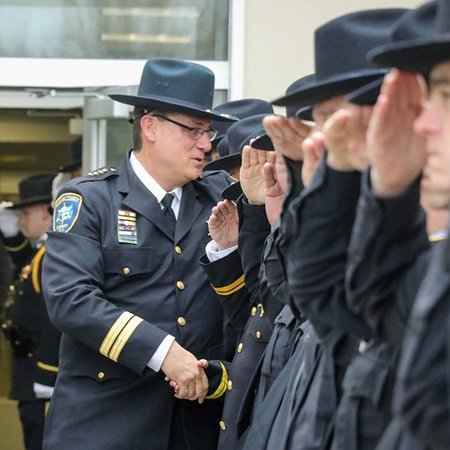 When a Sheriff's Jail is Emptied
"Sheriffs could instead champion such reform to help people stay in their communities, and stop people from remaining incarcerated because they are too poor to pay."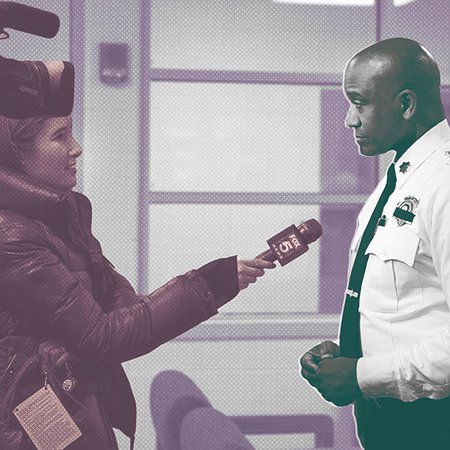 Police and Sheriff's Departments Join Media Campaign Against Bail Reform
"The media shouldn't treat police chiefs and sheriff's departments as neutral parties on the subject of bail reform."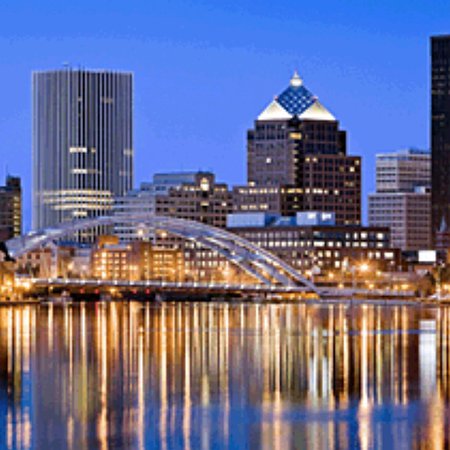 Bail reform's likely impact? Evidence from an upstate county
"What we know now suggests that bail reform can have its desired effect without compromising public safety."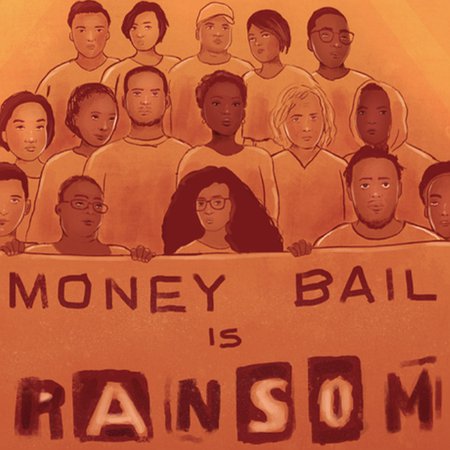 Don't let fear mongering undo vital justice reforms
"For decades, access to justice — including the presumption of innocence — depended on wealth."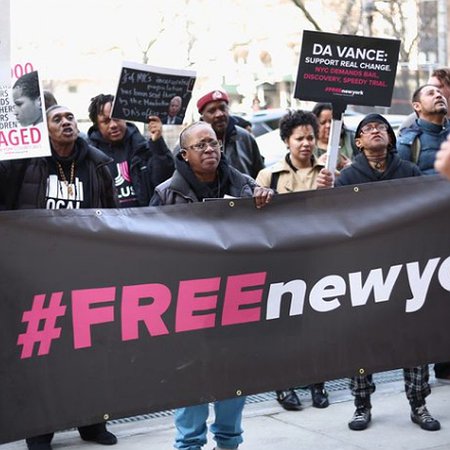 Bail reform is already working
"New York bail reform is no more than a continuation of the measured, steady decline in those detained pretrial that has, in turn, paralleled a significant drop in crime rates."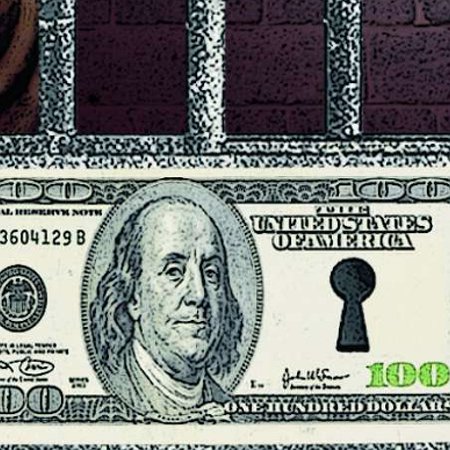 Don't Retreat on Bail Fix
"The state should not delay justice for the sake of political agendas."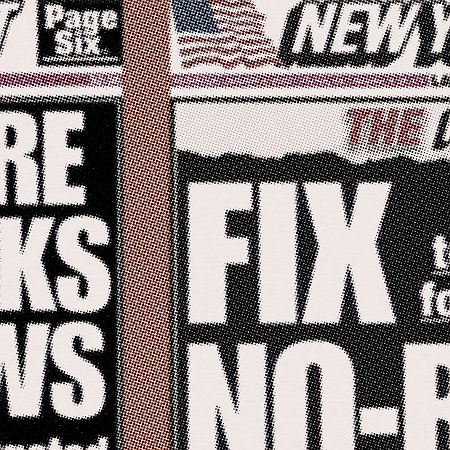 New York Politicians Are Using Anti-Semitic Attacks to Scare People About Bail Reform
"The stories you're seeing in local media are not representative of what really goes on in the system."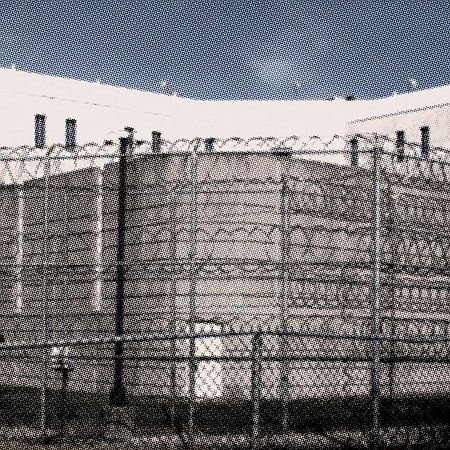 Don't be scared of fearmongering over bail reform
"Let's be clear: Despite the fearmongering, this reform is necessary."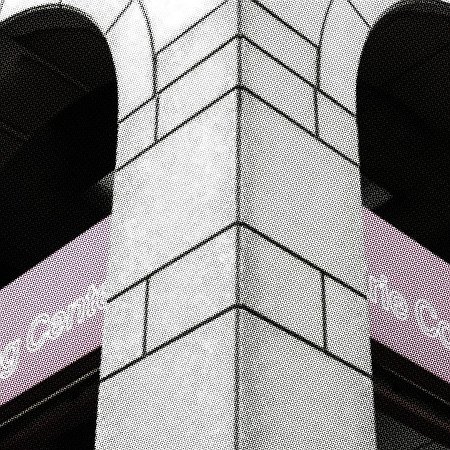 Don't delay bail reform
"Change is frequently stressful and law enforcement is no less susceptible to that than anyone else. But this change has been well considered & implemented elsewhere."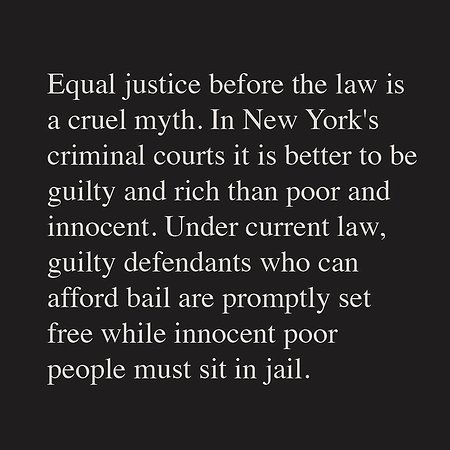 Reforms make justice system fairer to New York's poor
"All of the screaming emanating from the recent plague of news conferences is simply sound and fury by district attorneys and police."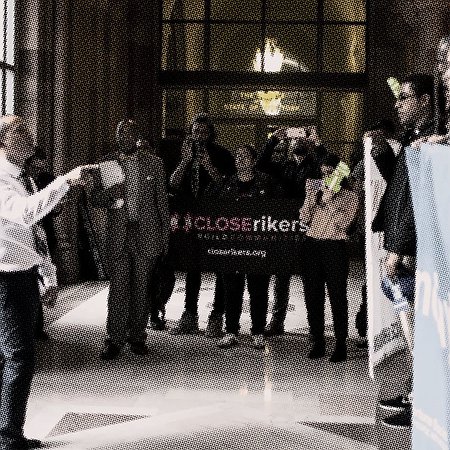 Bail reform supporters address "misconceptions" about changes coming January 1
The Legislative Gazette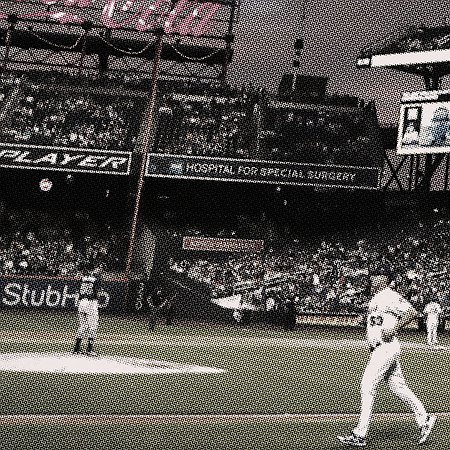 Tabloid Fuels Collective Anxiety Attack Over Bail Ban
"The uproar over the one-time Mets tickets giveaway also overlooks how successful New York's efforts to cut back on cash bail have been over the past decade."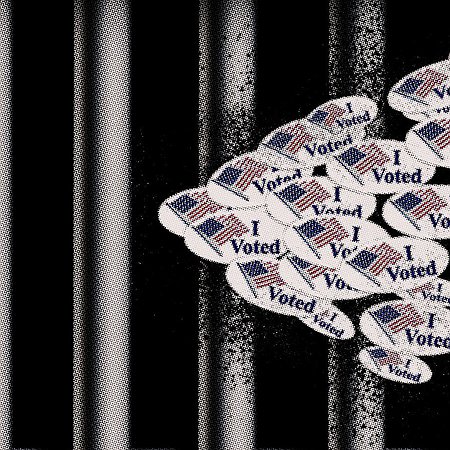 A Sad Last Gasp Against Criminal Justice Reform
"Governor Cuomo, legislative leaders and Mayor Bill de Blasio, all of whom supported the reforms, should stand proudly behind them."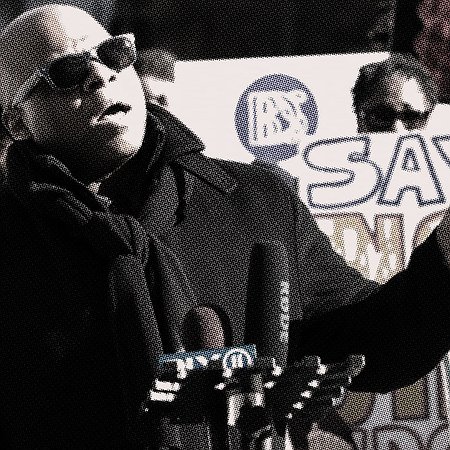 Criminal justice reform activists, crime victims say critics are 'fear-mongering'