The Briefing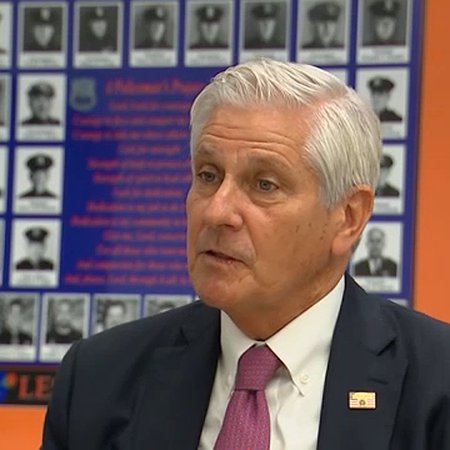 In January, Nassau County Executive Bruce Blakeman issued an executive order ordering the collection of crime data, confident that the information would back his relentless assault on bail reform laws. Instead, the data released this month support the truth: Bail reform does not lead to a rise in crime. In fact, Nassau has been named the "Safest Community in America" for the second year in a row, meaning that since the law went into effect in 2020, the county has become more safe than communities that have not implemented bail reform.
According to the data, just 7% of all people released without bail were rearrested. Moreover, as noted by Patch, "Being arrested doesn't mean the person was guilty. The data doesn't show how many people had charges dropped against them, or how many appeared at their court dates." In fact, many criminal cases end in dismissals, and most resolve without a sentence of incarceration. In New York City, these numbers are striking: For example, just 12% of all people accused of a misdemeanor charge had their case end with a criminal conviction of any kind. This data also shows stark racist disparities in arrests, enforcement, and outcomes.
Not only does the data fail to establish a causal relationship between any increases in crime and reform, but it is clear that the law has protected countless New Yorkers—particularly Black and brown people and people experiencing poverty—from the horrific, unsanitary, and life-threatening conditions of pre-trial incarceration. There is no doubt that bail reform is a public safety measure.
Blakeman is not the first policymaker to be swiftly discredited by his own data. In February, we covered a similarly embarrassing spectacle from Westchester County Legislator James Nolan and Yonkers Police Commissioner John Mueller. The week after the pair publicly claimed that bail reform had caused an increase in "crime rates" in Westchester County, police-reported crime data showed that rates had gone down by double digits across all major crime indexes. Like Nassau, Westchester simply did not experience the same increase in instances of harm that have been reported nationwide since the COVID-19 pandemic began.
Importantly, both Nassau and Westchester counties also rank higher than other communities, both within New York and nationwide, on metrics such as per-pupil spending on education and high school graduation rates. Leaders and public officials should champion measures that truly improve the quality of life for their constituents instead of spreading lies to undermine reform and jail more poor New Yorkers.