The Briefing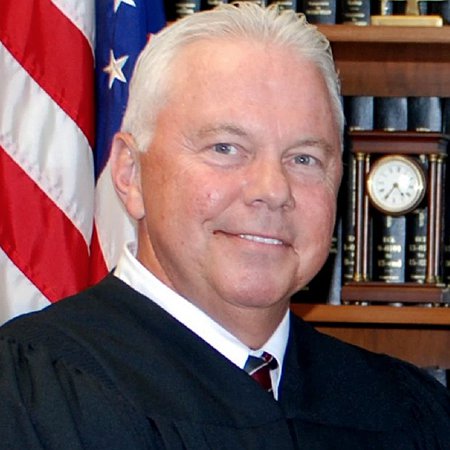 A Long Island judge broke the law by setting bail on a man who was accused of non-violent bank robbery, telling the man, "I don't want you walking around my neighborhood," and, "I find you to be a menace to society." Romell Nellis was alleged to have handed a note to a teller demanding money. The bail determination was overturned by a higher judge. At the time of this arrest, Mr. Nellis was awaiting sentence for violating the terms of his supervised release on a federal drug charge from 2012. He later failed to appear at a subsequent court date, and there are now legal grounds to set bail under the new statute.
The record Judge David McAndrews made regarding his reason for setting bail would have been grounds for a habeas writ (i.e., challenging unlawful detention) that likely would have been granted even prior to January 1. Stating that bail is being set because a judge does not want a person in their neighborhood is not only inappropriate and unprofessional, but is an insufficient reason to set bail in New York under bail statutes both past and present.
According to information from Mr. Nellis' attorney shared in the article, he appears to be a homeless person struggling with addiction disorder. Because he was charged with a non-violent felony, he was likely eligible for judicial diversion under the Drug Law Reform Act (DLRA) and may never have been sentenced to prison or jail. It seems that even the federal judge saw treatment as the best option.
It is also not true that the bail statute prevented Mr. Nellis from being incarcerated upon his arrest on state charges. The federal judge where his sentence was pending could have placed a hold, and a parole warrant could have issued immediately. The alleged removal of Mr. Nellis' ankle monitor, if true, accompanied by failure to appear would be grounds for finding that his subsequent failure to appear was "willful," meaning that, in addition to these other factors, the current bail statute now provides yet another avenue for his incarceration.
The crime charged involved no physical injury or even threat of physical harm. If it did, Mr. Nellis could have been charged with Robbery in the 1st Degree, a violent felony and bail-eligible offense. The fearmongering around this case, including by Judge McAndrews and the Nassau County Police Commissioner, is an attempt to smear bail reform.
Update
1.29.20
It is noteworthy that the DA in this case, Jed Painter, has been conducting trainings for police and prosecutors on circumventing criminal justice reform statutes. He is reported as advising all prosecutors and law enforcement to hold off on finding people who have failed to appear in court for 30 days so as to indict them for bail jumping, as well as other ways to circumvent criminal justice reforms. This reveals that their priorities are punitive incarceration and scoring political points, not the public safety they claim to be protecting.