The Briefing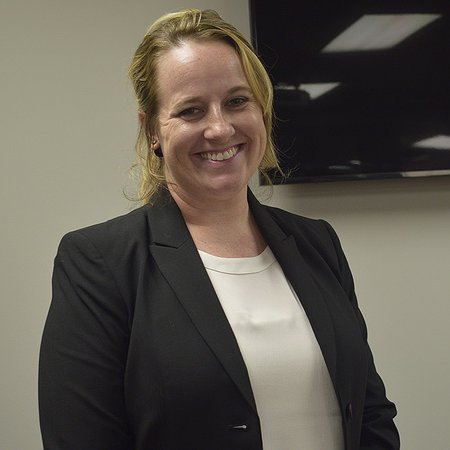 In this article, the McLean County State's Attorney falsely stated that misdemeanor domestic violence was non-detaintable, this is false. Under the Pretrial Fairness Act, state's attorneys will be able to request detention in misdemeanor domestic violence cases.
The Pretrial Fairness Act Support Survivors
In reality, the Pretrial Fairness Act passed with broad support from advocacy organizations working against domestic and sexual violence across the state. This historic partnership between advocates for criminal legal system reform and advocates against gender-based violence occurred because survivors know that a system without money bail will serve victims more successfully than the current system. Despite the fact that experts on survivor safety support the Pretrial Fairness Act, the media has often uncritically printed statements by opponents of the Pretrial Fairness Act claiming that victims will be less safe under the new law—notably without any comment from the advocates who worked on the legislation.
The Pretrial Fairness Act will not result in the simple release of every person arrested. Instead, it focuses court resources on serious cases and cases involving allegations of violence. This ensures that a judge considers each person's circumstances and the allegations against them before deciding to jail them or impose conditions on their release as part of a comprehensive, individualized hearing. It is an overdue change from the current practice of releasing people who can pay bond with minimal regard for the safety of survivors of domestic and sexual violence.
Survivors will also have more opportunity to provide input about what safety looks like for them in the pretrial process. First, police will no longer have the discretion to release people accused of domestic violence without sending them before a judge. In addition, prosecutors may use the new timeframe in which detention hearings for domestic violence offenses and sex crimes occur (24-to-48 hours after an initial appearance in court) to contact victims, work with them to develop safety plans, and identify measures that need to be put in place to protect them. Survivors will also be notified if and when the person who harmed them is released and will have the ability to request protective orders (Orders of Protection, Civil No-Contact Orders, or Stalking No-Contact Orders) at every court date.
Under the current system, survivors of domestic violence also face pressures to pay bonds for people who have harmed them and may pose a threat to their safety because, by nature, these are usually family members or romantic partners. By ending money bond, the Pretrial Fairness Act ensures that survivors will no longer be pressured to bond anyone out of jail.
What is the Pretrial Fairness Act?
In February 2021, Governor JB Pritzker signed the SAFE-T Act (Public Act 101-0652) into law. Included in the legislation is a set of provisions relating to arrest, pretrial release, and pretrial incarceration known as the Pretrial Fairness Act. The Pretrial Fairness Act makes Illinois the first state to fully eliminate money bail. The law was passed in response to the Black Lives Matter protests of 2020, which followed years of organizing led by the Illinois Network for Pretrial Justice that mobilized thousands of people across the state in the fight for pretrial fairness.
The Pretrial Fairness Act will ensure that everyone has access to the presumption of innocence—regardless of their financial status—and reduce the number of people jailed while awaiting trial in Illinois. When people are jailed, even for short periods of time, their lives are significantly destabilized. Time in jail causes people to lose jobs, custody of their children, and housing. This destabilization impacts entire communities and makes all of us less safe in the long run. People who spend any period of time in jail are over 30% more likely to be arrested in the future compared to people with the same backgrounds who are released awaiting trial. People who are jailed pretrial also receive longer prison sentences than similarly situated people, further contributing to mass incarceration.
The Pretrial Fairness Act replaces the current wealth-based system, which relies almost exclusively on how much money a person can access, with a new decision-making system that determines pretrial release or detentions based on an evaluation of whether an accused person poses a threat to another person or is likely to intentionally avoid prosecution.